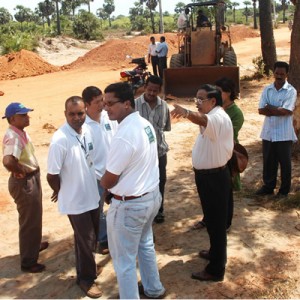 Overview
The Founder of Dilmah, Mr Merrill J. Fernando and IUCN Sri Lanka Country Representative Dr. Ranjith Mahindapala formalised on 11 February 2010, a Memorandum of Understanding which would unite Dilmah Conservation and IUCN in a series of projects designed to promote biodiversity conservation and sustainable development.
Dilmah first entered into a partnership with IUCN in 2004, in the aftermath of the December 2004 tsunami which devastated most of Sri Lanka's coastal areas. Together with Mr Merrill J. Fernando's MJF Charitable Foundation, the Union saw the restoration of livelihoods, emergency medical, nutrition and other forms of assistance as well as a long term commitment to supporting the differently-abled, especially children.
Points about the partnership
The project cares about not only promotion of biodiversity conservation but also livelihood of the local residents and community development in Sri Lanka.
Category
■Project cooperation/project accord
Theme
■Forest preservation ■Biodiversity/nature conservation
Actor
Partners
Local government
Case study literature / websites / etc.
http://www.iucn.org/about/union/secretariat/offices/asia/asia_news/?4749/Dilmah-Conservation-and-IUCN-Sri-Lanka-in-partnership-to-protect-the-environment-and-promote-sustainability
http://www.dilmah.jp/about/05_gallery/gallery07.htm